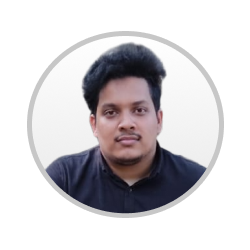 Sachith C K
ICO
email: sachith@indocert.org
Sachith joined INDOCERT in 2021 as an ICO trainee. He currently working INDOCERT as Public Relations Officer (i/c) serves on developing PR strategies and campaigns for INDOCERT. He is responsible for communicating with clients of INDOCERT among other stakeholders of INDOCERT.
Sachith holds B.Sc. in Agriculture from M.P.K.V Rahuri Agricultural University.
Sachith has successfully completed 6 Months RAWE (Rural Agriculture Work Experience), 6 Months of Internship In ASDS(Animal And Dairy Science) and the INDOCERT Internship Programme of 2 Months. Sachith is a qualified inspector for NPOP and EU certification. He is responsible for the successful conduct of the organic inspection in relevant programmes. He has attained the trustea auditor qualifications.