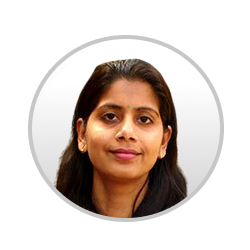 Naijy Paulose
Trustea Coordinator/ UTZ Scheme Manager/ Deputy Quality Manager
email: naijy@indocert.org
phone: 04842922418, 8590136608
Naijy Paulose is INDOCERT's Trustea coordinator/UTZ scheme manager/Deputy Quality Manager, reporting to  Quality manager Bini Varghese. Naijy is responsible for carrying out trustea audit and certification activities and communication with trustea secretariat and for carrying out inspection /audit and certification of organic (agriculture, input approval, organic processing and trade(feed & food) mushroom, wild collection ) UTZ, trustea and RA work within India and abroad.
Naijy joined INDOCERT  in 2014 with 5.6 years of experience in clinical research in KG Hospital Coimbatore .She was in charge of the Associate in Global regulatory affairs  North America, VWR Coimbatore. Naijy has experience in Organic Inspection ,File assessment and Certification of Organic Files. She is qualified inspector and assessor for NOP inspections and file review ,OSP review,UTZ Scheme manager, trustea audit  and over all programme coordination,RA audits, RA file review,QM work
Naijy earned Bsc in Biotechnology , Msc in biotechnology and Diploma in clinical research.