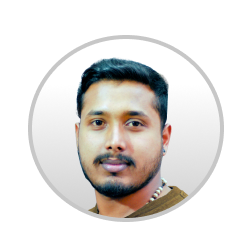 Melvin Charley
ICO
email: melvin@indocert.org
education: BSc in Agriculture
Melvin Charley is an auditor of INDOCERT, reporting to trustea coordinator.
He is the person who ensures compliance with established internal control procedures by examining records, reports, operating practices, and documentation during the audits and working proactively, upholding the integrity of the firm.
He is responsible for carrying out inspection and certification of organic (farm, input approval, organic processing and trade(feed & food), wild collection  mushroom and trustea audits within India and abroad and for reviewing the operator file with all documents, preparing the conditions for certification, preparing certificates & presenting the file to Certification Committee. He has experience in organic inspection and certification activities and involved in trustea audits since 2020 March.Melvin's  career includes previous role as back house manager at KB EXPORT & IMPORT Karippur,Kozhikkode. Melvin graduated with a degree in Bachelor of Science in Agriculture from Annamalai University Tamil Nadu.