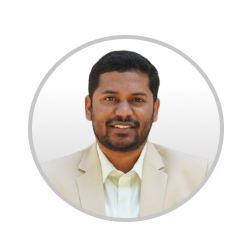 Jimmy Benny Jacob
Operations Manager/ Organic Inspection Coordinator
email: jimmy@indocert.org
phone: 04842922409, 8590136610
JIMMY BENNY JACOB is INDOCERT's Operations Manager/Organic Inspection Coordinator, reporting to Executive Director Mathew Sebastian.
Jimmy oversees INDOCERT's strategic planning and implementation and plays a key role in overseeing operational systems, processes, and infrastructure while looking for opportunities of improvement or revision. He has shown excellent record of anticipation and tracking of operational and tactical risks and providing strategic solutions accordingly. He is responsible for ensuring and managing overall operations of INDOCERT are carried on in an appropriate, cost-effective way. Jimmy also leads the newly created team responsible for developing all aspects of INDOCERT's worldwide operations.
He joined INDOCERT in 2014 and leads the organization of amazing people. He has experience in UTZ, RA, trustea ,BCI, ISO 22000:2005, 4C and UEBT audits also
Prior to INDOCERT Jimmy worked in Hatsun Agro Products Ltd ,Mount Kailash Processed foods pvt ltd and RKG Ghee.
Jimmy holds B. Tech from Tamil Nadu Agricultural University in Food Process Engineering and MBA Exports Management from Bharathiar University , Coimbatore.