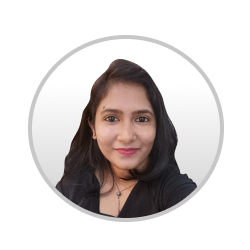 Aruna Murali
COR / UTZ Coordinator
email: aruna@indocert.org
Aruna is INDOCERT's UTZ and COR Coordinator, reporting to Operations Manager/ Organic Inspection Coordinator. She has shown an excellent track record of accomplishments that include the turnaround of chaotic and struggling operations.
Aruna is responsible for INDOCERT's UTZ certification and she is responsible for carrying out inspection and certification of organic agriculture, input approval, organic processing and trade (feed & food), wild collection, mushroom work within India, and abroad. She is leading  INDOCERT's Canadian Organic Regime's certification operations along with involvement in new standards development tasks in INDOCERT. She also assists the programme coordinators of UEBT, Castor Success, and Better Cotton Initiative in programme related activities.
She develops comprehensive reports on ongoing programs and submit summary reports to management each month, creates crisis management plans that will be executed in the event of a problem with the interior or exterior of the facility, and coordinates daily schedules and special programs in collaboration with other team members.
Aruna holds a bachelor's degree in BSc in Agriculture.